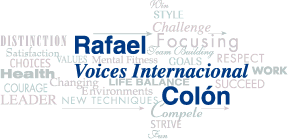 If you want to improve performance, increase satisfaction, and inspire your work force, then you have found the foremost authority on career resurgence and an exceptional inspirational keynote speaker.

Rafael Colón specializes in guiding leaders, managers, professional athletes, and their teams to revitalize careers, achieve team unity and sustain peak level performance using the Career Life Cycle and Dormido Virus program. Voices Internacional, a 100% Latino-owned business, is an internationally known leadership and career coaching company serving government, corporate, and association groups throughout the United States, Canada, and the Commonwealth of Puerto Rico.


Rafael's book, Journey to Success, was awarded the Best Self-Help book at the 2001 Latino Literary Hall of Fame Awards! See the Products page for information about this exciting book that is available in both English and Spanish.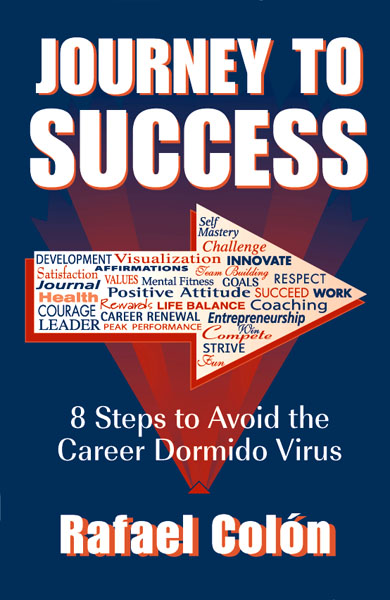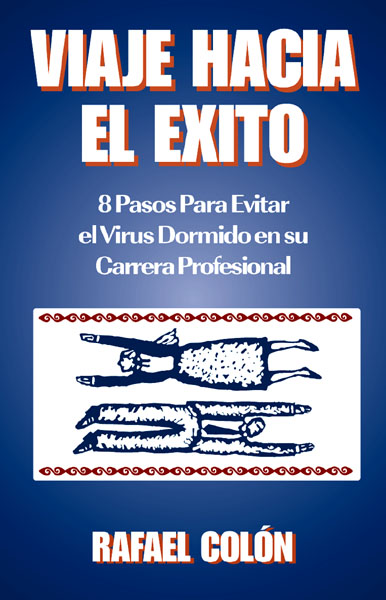 The Salsa Solution - Adding Picante To Your Life, awarded the 2007 Best Business Book by Latino Literacy Now, is a lively parable for entrepreneurial success – with a Latino twist. See the Products page to learn more.
Contact Information
E-mail rafael@voicesinternacional.com
Phone: (360)459-7228

"Rafael's commitment to developing human potential is outstanding. Rafael inspires new personal bridges with intelligence, insight, and wit. He helps people really see and understand their achievements, and inspires them to reach out to their vast potential."

Les Brown
Les Brown Unlimited.
Internationally acclaimed speaker, author of "Live Your Dream," and TV talk show host.

Life-Long Learning
Rafael is a certified Hypnotherapist.

Rafael is a former doctoral student in the Human and Organizational Development program at the Fielding Graduate Institute.